Home > Business > Steel Frame Structure
Steel Frame Structure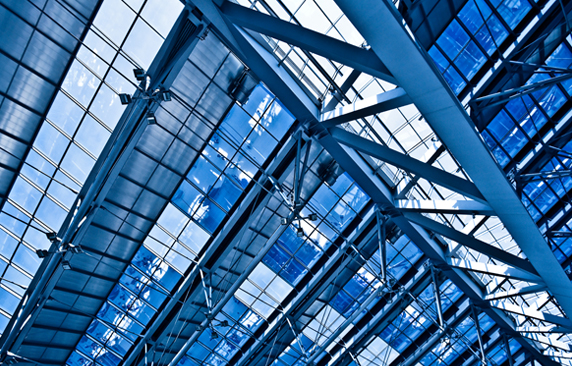 SB Tech has accumulated professional capacities as a leading company in precise construction of production and manufacture facilities where reliability of mechanical facilities is more important than anywhere else. We are also realizing high-quality construction with reasonable and systemized methodologies.
Manufacture Facilities and Industrial Facilities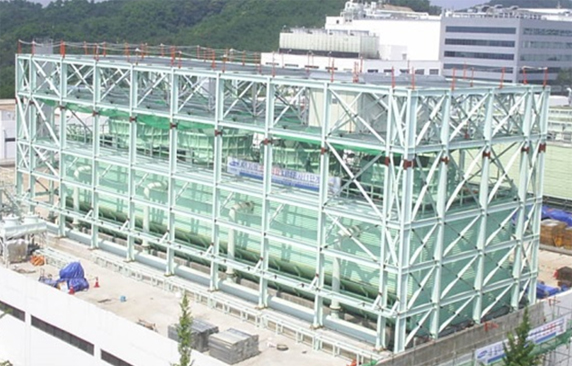 We apply to the manufacture facilities and industrial facilities the MUS (Modular Unit System) method, which involves joining the existing facilities with the steel frame structures, and the SDC (Stress Displacement Control System) method, which allows us to build column-less roofs at a height above 100 m without using high-tension steel wires.
Other Steel Frame Structures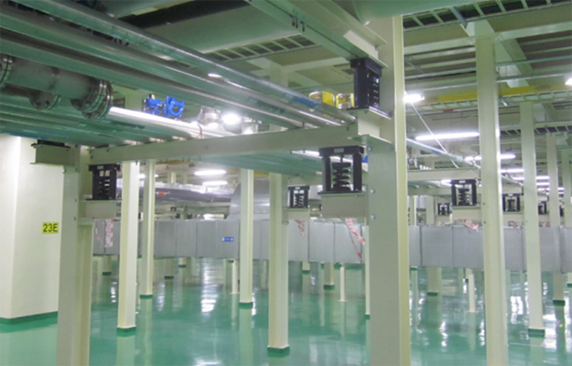 We have participated in various architectural projects including office construction, Scrubber Stack, Pipe Rack, and Workway Steel Frame for a long time to accumulate knowhow and technology in various processes.
Manufacture Facilities
Major Business Achievements
Samsung Airlines Sacheon Factory
Samsung Electronics Giheung Service Building
Samsung Motors Busan Factory
Dupont Icheon Factory
Kumho Tires Gwangju Factory
16L Rooftop Rack for Samsung Electronics Hwaseong
Industrial Facilities
Major Business Achievements
Hansol Daejeon Factory
STI Factory for Dongwoo Fine Chem. Pyeongtaek
Linde Korea Giheung Industrial Complex
KCC Seosan Daejuk Industrial Complex
Other Steel Frame Structures
Major Business Achievements
Hynix Electronic Office Building
KTX Osong Station Bridge
Cheil-Jedang Eumseong Factory Structure
Samsung Electronics Giheung/Hwaseong Complex
Miryang National University Main Building
Samsung Electronics Tangjeong Complex